PICTURES IN AND AROUND THE BAPTIST CHAPEL
See also the images in the Chapel Lane Section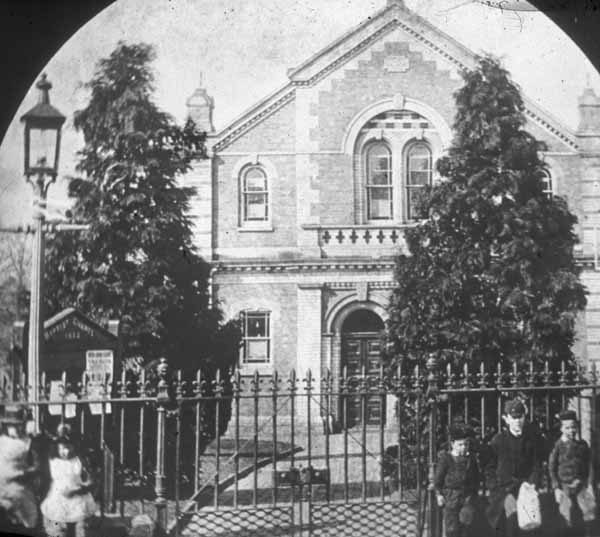 The date on the notice board is 1871, the year that the enlargement of the Chapel was completed.
This picture is thought to be c 1890.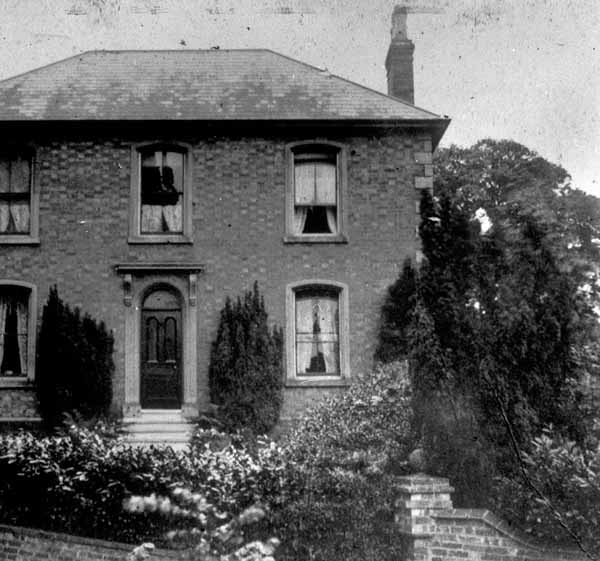 "The Manse" - date about 1910. Today the garden is somewhat levelled and the Manse is a private
dwelling. It was built in 1865, in the first phase of a building programme.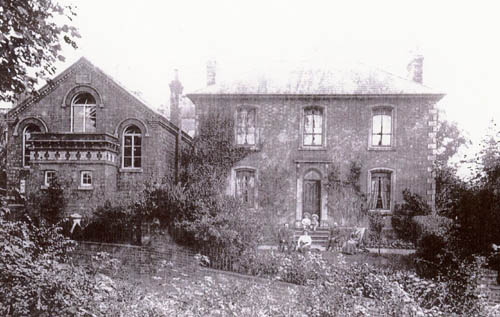 Manse at an early date judging from the quality of photo, circa 1890.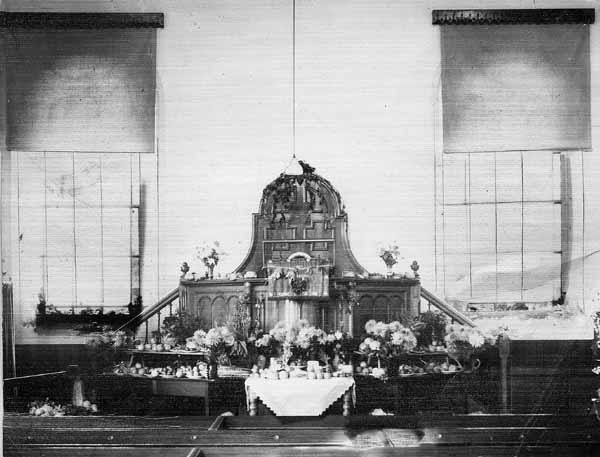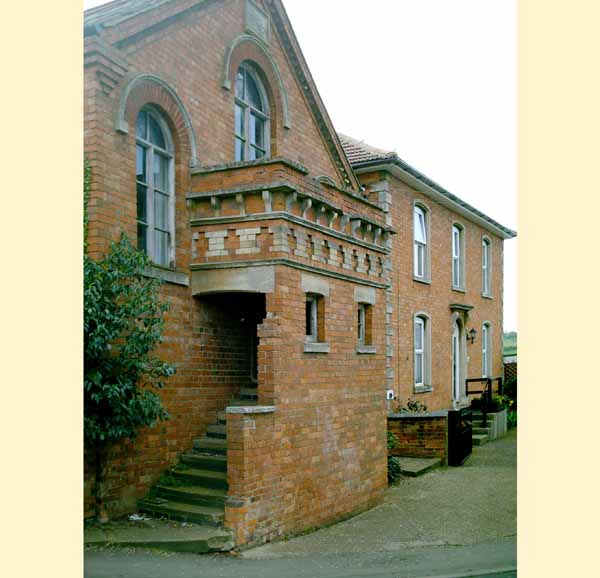 The old street entrance to the Baptist School as it appears today, with the Manse in the background. Note that this building is now referred to as the 'Lecture Hall' and was so described in 1930. A problem with the idea that it was the 'school' of 1871 put up at the time of the second phase of thee building programme along with the enlargement of the Chapel is that it carries the date 1885 on its gable facing the Chapel Lane. It is necessary therefore to surmise that the building was extended in 1885. The brickwork of the lecture hall does appear to have been erected in phases. There seem to be no records to clarify this uncertainty.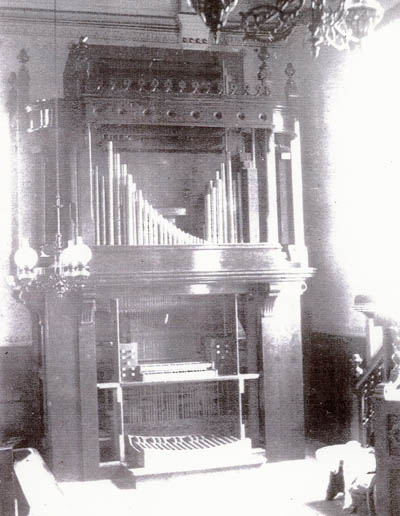 An early picture of the organ, the same one as below but with a much more modest array of pipes. As stated below, it was installed in 1891 and replaced the use of a harmonium which, on several occasions from 1884, required repairs. The harmonium continued to be used in one of the other rooms and after 1904 nothing more is recorded about it.
Just when the pipes revision occurred to the main organ in the church is not known - certainly after 1919. Note the suspended oil lamps.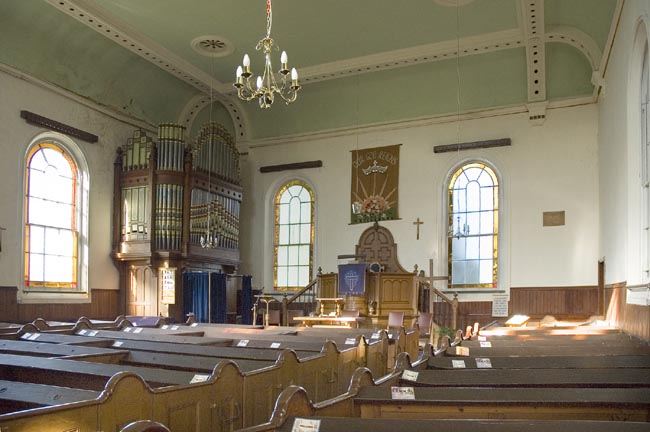 October 2006 - interior of the Chapel. T Marsh
The organ carries a plaque; "Presented to the Baptist Church of Blisworth by Mr Joseph Westley and Family in Commemoration of his 70th Birthday March 21st 1891-Opened June 11th 1891." It was powered by a manual bellows which were upgraded with an electric motor in 1950 by the kindness of Mrs. Alfred Westley. Maybe the larger pipes were obtained then - demanding the extra air supply.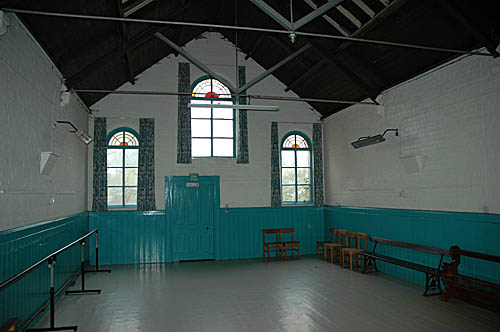 The interior of the school room aka. lecture hall (1885 ! ) - looking east.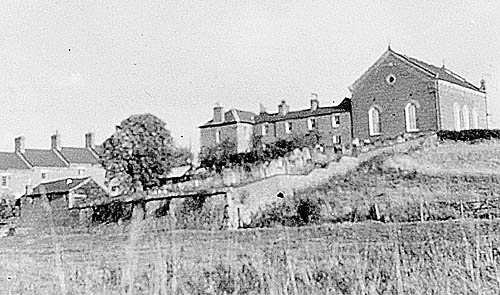 A view from the Pond Bank field, before any houses were built there, shows the very
steep nature of the old graveyard. As can be seen from the extra height of the walling
towards the bottom, much soil was imported in an attempt to lessen the gradient and
such action is mentioned in the 19th century account.